View
Drag
Free Website Audit
Want your website to convert more?
Get your website audited from a design, content, performance and SEO perspective, and explained in depth over a call.
Get a free audit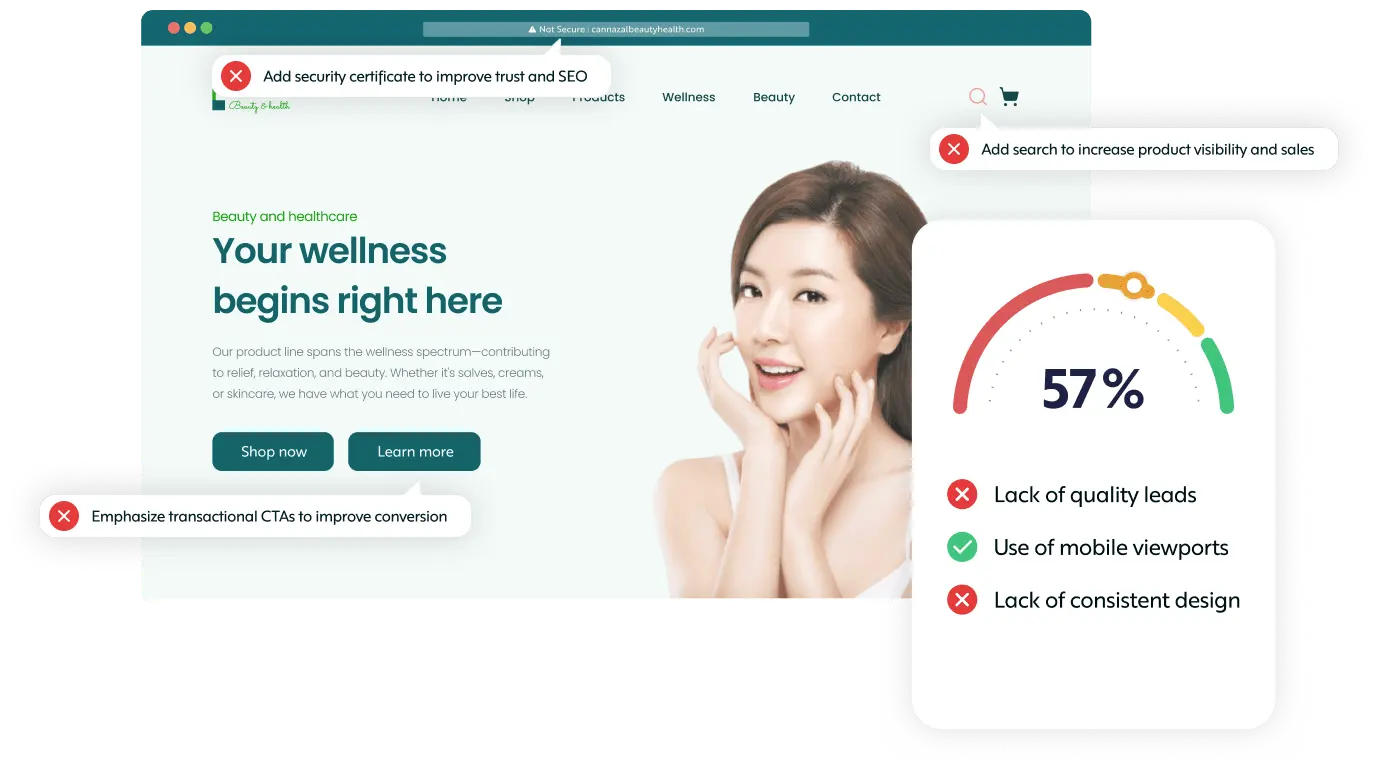 Our free website
audit includes: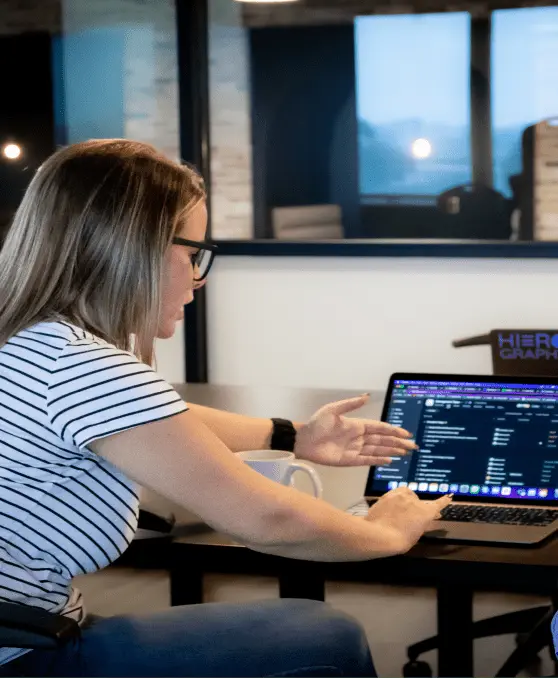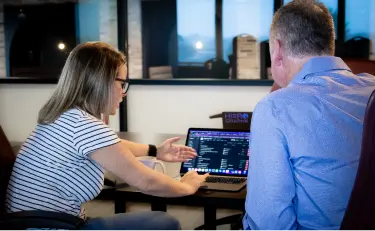 Content Audit
Detect opportunities for improved CTAs and the integration of copywriting best practices in your website content.
Design Audit
Assess the visual harmony and utility of your website to ensure it meets current design standards, fostering a consistent and modern user journey.
SEO Audit
Analyze your website's code structure for SEO optimization issues and receive targeted suggestions for technical improvements.
Performance Audit
Reveal speed, responsiveness and security concerns affecting your website's user experience and get guidance on how to amend them.
What to expect from
the review session
Uncover low-hanging fruits
Identify opportunities to enhance your website without breaking the bank.
Find what's hurting your conversions
Identify the factors responsible for poor performance and user experience, enabling targeted resolution steps.
Get personalized recommendations
Get customized suggestions to address specific areas for improvement based on your unique objectives.
Leverage the most effective strategies
Implement recommendations that consider the latest industry trends and best practices.
Plan a roadmap for improvement
Obtain a clear path forward to guide your website towards continuous growth.
Our audit process
Submit your website
Share your website URL and contact details. One of our experts will consult with you and provide a comprehensive report in a few days.
Talk with an expert
Receive a breakdown your website's strengths and weaknesses, as well as its main opportunities for improvements.
Get your report
Our insights are compiled as a report and sent to you via email.
A website audit will help if...
... your site doesn't receive traffic as expected
A comprehensive website audit can identify roadblocks preventing your site from attracting the desired traffic and provide actionable recommendations to enhance its visibility and engagement.
... you get decent traffic but poor conversions
An in-depth website audit can pinpoint factors hindering conversions, such as usability issues, unclear calls-to-action and ineffective landing pages, enabling you to optimize your site for better results.
... you're unsure of your site's slow load-times
With a thorough website audit, you can uncover the root causes of slow load times, including large images, server issues and heavy scripts, ensuring your site delivers a seamless user experience.
What our clients feel about us
Latest tips & trends in website design
View more
Ready To Get Started?
Claim Your Free Audit Today