View
Drag
Fast Fix
Fast Fix is a full-service construction company built on hard work and determination by veterans in their respective fields.
Services
Branding, Copywriting, Design, Development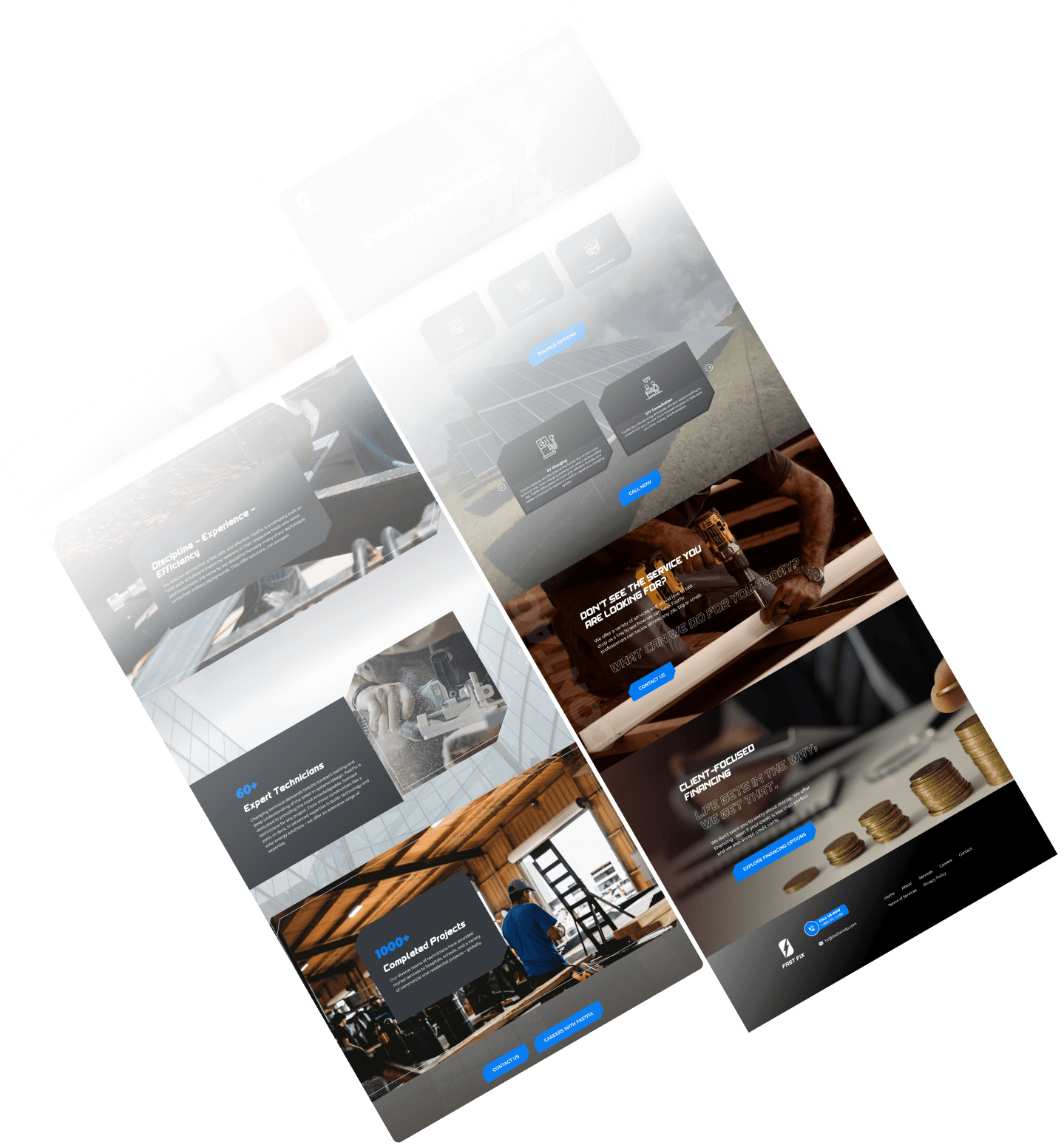 The challenge
As an evolving company, Fast Fix needed a new site to showcase their large offering of services. Their existing site was slow loading and in need of a new look.
Project goals
Establish new branding and messaging.
Dynamic services carousel to showcase changing offerings.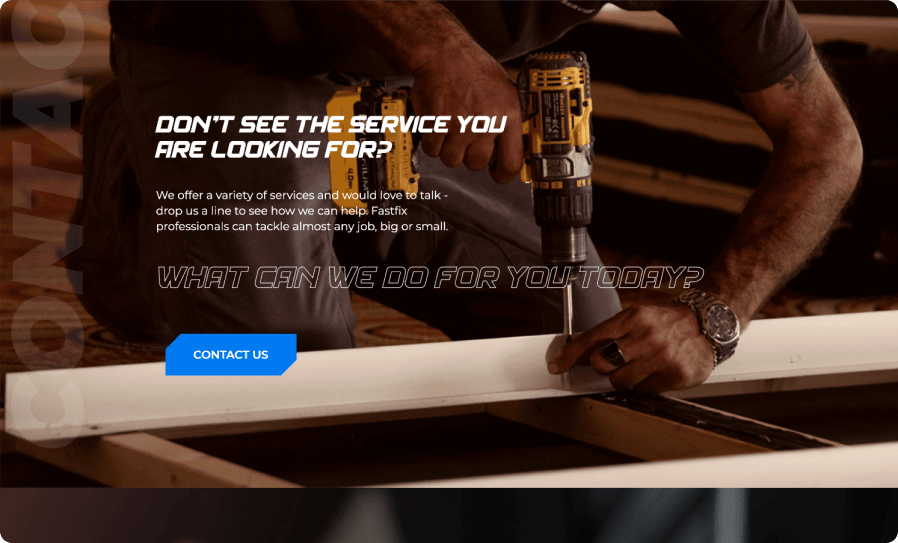 Technologies used to build the website
For interaction design
Figma
For UI development
WordPress
Modernized branding with new logo and updated design
Dynamic services carousel
Strong messaging with refreshed site content
Refreshed UI with dynamic content control
Isn't that what all experiences should be like?
Experience it for yourself by clicking the button below.
View project

Super attentive team!
Dan Rice
Founder of Fast Fix
Looking for a custom website?
Our team are expert in creating stunning, user-focused designs.
Let's talk