View
Drag
All-in-one marketing solutions for
Small Businesses
Grow your sales with our diverse array of experts. Hire developers, designers, copywriters, marketing and SEO experts for as little as 8 hours a month.
Partner with a full-service digital agency
Digital marketing continues to help level the playing field for small businesses. Today, even with a limited budget, you can capture, engage and convert quality audiences through effective, targeted campaigns. Let our experts show you the way.
Get Started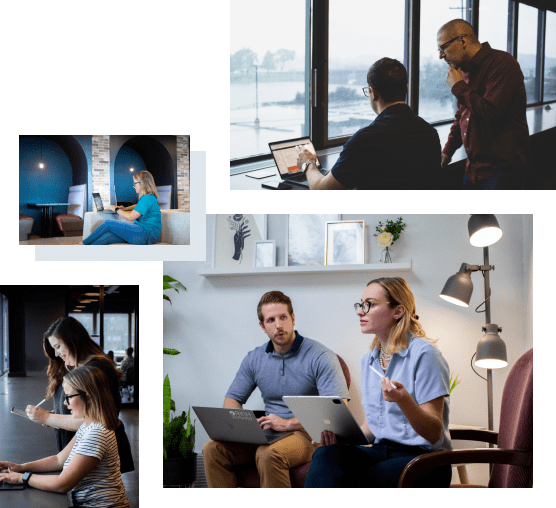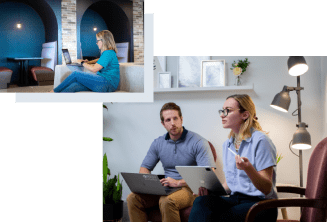 Develop modern & optimized sites with our
web design

services

First impressions are everything! 39% of visitors will abandon a website they feel is designed poorly. However, it's not enough to develop a stunning, attention-grabbing website. You need features that add value to your company and enhance your visitors' interactions. Factors like improper messaging, slow loading time and poor navigation can send customers running to your competitors. 53% of users will abandon a website that takes more than 3 seconds to load.

Aesthetics, content and usability matter. Our team can help you construct a revenue-generating website that meets all the highest industry standards.

Book a free website consultation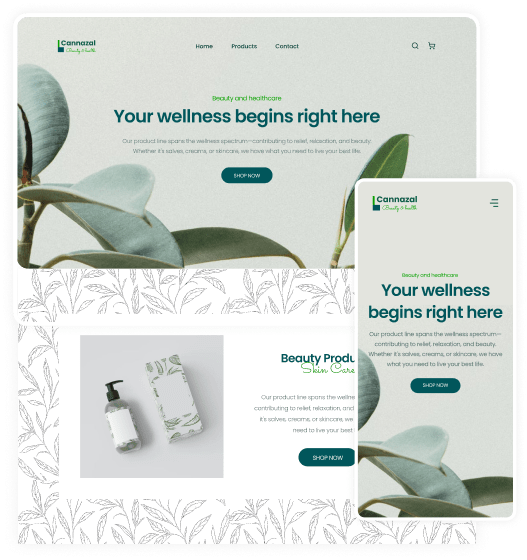 Start your
online

marketing

campaign to increase your sales
Search Engine Optimization (SEO)
Google processes over 8.5 billion searches daily. SEO is the process of enhancing your website to improve your brand's visibility on search engines. Being on page one dramatically amplifies your viewership. SEO is the most cost-effective long-term strategy you can implement.
Pay-Per-Click (PPC) Advertising
PPC advertisers pay search engines every time a site visitor clicks their ads. Contrary to popular belief, this is not only ideal for mega corporations with massive marketing funds. This model offers a more precise control on targeting and budgets, allowing brands to customize, prolong or halt campaigns in real-time.
Social Media Content
More important than visibility, you need messaging that resonates with your target audience on social media. 75% of internet users use social media to investigate brands before they purchase. Neglecting social media can reduce your visibility to a large segment of potential customers.
Schedule a consultation
Create a consistent look for all your products with
graphic design
Graphic design is more than just aesthetics. It helps deliver your message in the most impactful way possible.

All material you produce reflects your company values, including logos, social media graphics and website design. Building your brand involves creating unified customer experiences across platforms, which our specialists can ensure.
Let's talk design
We help Small Businesses in
Hierographx is a Saginaw based website design and application development company. We love working with our partners in the Great Lakes Bay Region and beyond, and we have a passion for helping businesses develop impactful messaging that resonates with their audience. Our company provides affordable solutions to help entrepreneurs succeed. We can be available to meet virtually or in person to help build a custom solution for you.
Flexible web packages for any business needs
Get a dedicated team of Hiero professionals to continually work towards your online goals and objectives.
Learn more about our offsite staffing solutions
Level 1
For small websites, with minimal tasks or less support and maintenance needed.
Level 2
For a more involved web presence needing more tasks processed throughout the month.
Level 3
For larger websites that require continual improvements to get ahead of competitors.
*For custom packages, contact us for quote.
Latest tips & trends in Small Business Solutions
View more